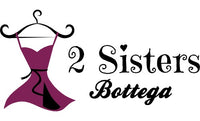 110 E. Main St Ashkum, IL
Hours: Thursday and Fridays 4pm to 7pm
Follow us on Facebook to see all of the newest items first!
Saturdays 10am to 2pm
Appointments are welcome any other time! We will do our best to meet you at the store outside of business hours. Just call/text 815-383-8976.
DID YOU KNOW WE SHIP FOR FREE? (sale and consignment items excluded)
Consignment Items
We also carry consignment items by local businesses. We offer A Dirty Hoe all Natural lotions, balms, candles, and more. We also have custom made Tumblers, Shirts, Coozies, Wooden Bowls, and of course, Mama Betty's Hanging Handtowels. Do you have an item you want to sell with us? Please email us at twosistersbottega.com and let's talk!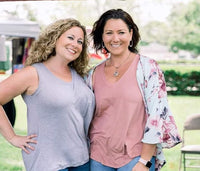 Our Story
Why did we choose our name? The 2 sisters part is easy! Kandi and Shannon are 2 of 3 sisters. Our 3rd sister Kim, and our Mama Betty are with us at most trade shows and events. Bottega is an old Italian word for Shop or Boutique. Our Grandmother was from Naples, Italy. We chose this word to honor her and our Italian heritage.